I had such a great time speaking at Carbon 2012! Wait, I take that back…I was totally shitting myself.
Flying out to Melbourne to take part of Carbon 2012 was amazing. Talking to a room full of people -especially other writers- not so much. It was absolutely nerve-racking!
Thank goodness for friends in the audience…Mega from Blackscale was up front laughing at all of my jokes, while Frank Liew threw in some funny faces for good measure. And what would I have done if Simon and Yimmy Yayo weren't sitting in my line of sight to help ease my anxiety ? Probably curl up into the fetal position and start crying…it's been known to happen.
Before I knew it my 15 minutes were over. Hallelujah! I even got a few hoots and cheers. And afterwards not one person mentioned what a babbling idiot I was. What a relief. Australians are so nice!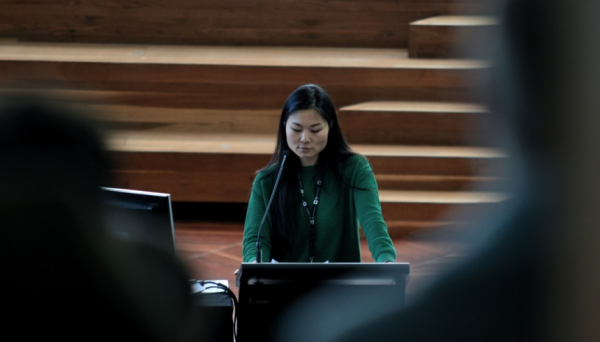 I can't help but look back and be grateful for this experience. Thank you again Acclaim Magazine, Andrew, Frank, Alex and the Acclaim team for the opportunity. This was fun…
http://www.acclaimmag.com/arts/visual-feed-13th-witness-x-carbon-festival-2012/
http://www.acclaimmag.com/lifestyle/carbon-2012-recap-day-one-forums/
Next up… POWWOWHAWAII 2013.
Posted in
Out and About
Tagged

13witness, 2012, acclaimmagazine, blackscale, carbon2012, eugenekan, frankliew, hypebeast, jasperwong, joyyoon, massappeal, Mega, melbourne, nicfensom, powwowhawaii2013, rickypowell, simonwainwright, sneezemagazine, unclegeoff, yimmyyayo
1 Comment